Crypto Leaders: Real-Time Data
Leading Indicators by Crypto Activity Tracker: real-time data indicating market movements. Be the first to get notified when crypto leaders change!
Reading time: 4 mins | Published on: 1/30/2022
The crypto market is quite volatile and likely to go through drastic changes throughout the day. Plus, since crypto is a 24/7 market, these fluctuations can occur at any time. In order to remain profitable, it is vital to stay up to date with any updates within the market, especially crypto leaders. However, many people either do not know how to track those changes or are too busy to do it. Simply Flows offers a free tool for you to follow various aspects of the crypto exchange in real time and see which currencies are at the top.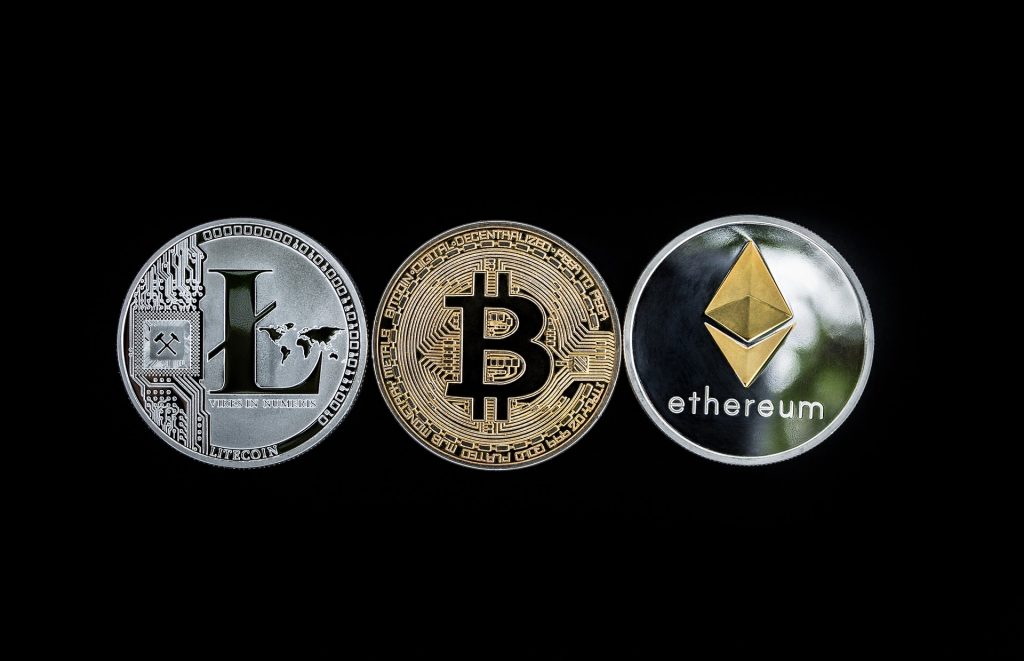 The Problem
As stated, the crypto market has high volatility, with a lot of unpredictable changes happening. This, in turn, can result in panic selling, decreasing the value of the crypto and impacting the market. Cryptocurrency's volatility makes buying and selling harder for day traders. If they do not pay close attention to who is performing well and who is not, they could lose money. Plus, it is hard to keep track of the crypto exchange 24 hours a day, 7 days a week. Day traders need info about the changes of crypto leaders in order to make money. Without constantly updating their trading websites, they could potentially mess up a purchase or sales, costing them a lot of money.
The Solution
Staying on the trading platform and watching it religiously will allow you to know when changes occur. However, this can get tedious over time, and you could still wind up missing out on some information. To prevent this, look no further. Simply Flows has a cryptocurrency tracker that gives you real-time information about changes in the market. Plus, if you sign up for the product, you can get updates via SMS or email anytime there is a change in crypto leaders. This helps traders stay up to date with what is happening in the market and empowers them to make sound trading decisions.
The Application
Crypto Activity Tracker has been listed on DappRadar, check it out!
The Simply Flows Crypto Activity Tracker displays real-time data of crypto leaders on the Binance.US exchange. It shows prices, volumes, trades, and their statistics like mean, average, standard deviation, etc. This application is great for keeping up with the crypto trading craze. The tracker updates every 60 seconds, 24 hours a day, 7 days a week, so you always have access to the latest information. It links back to Binance.US, where you can trade your coin of choice. Additionally, you can compare one coin to another. Most importantly, it shows you crypto leaders and their credentials, helping you make better trading decisions. The cryptocurrency tracker by Simply Flows is an excellent tool for advanced day traders to help them be more successful.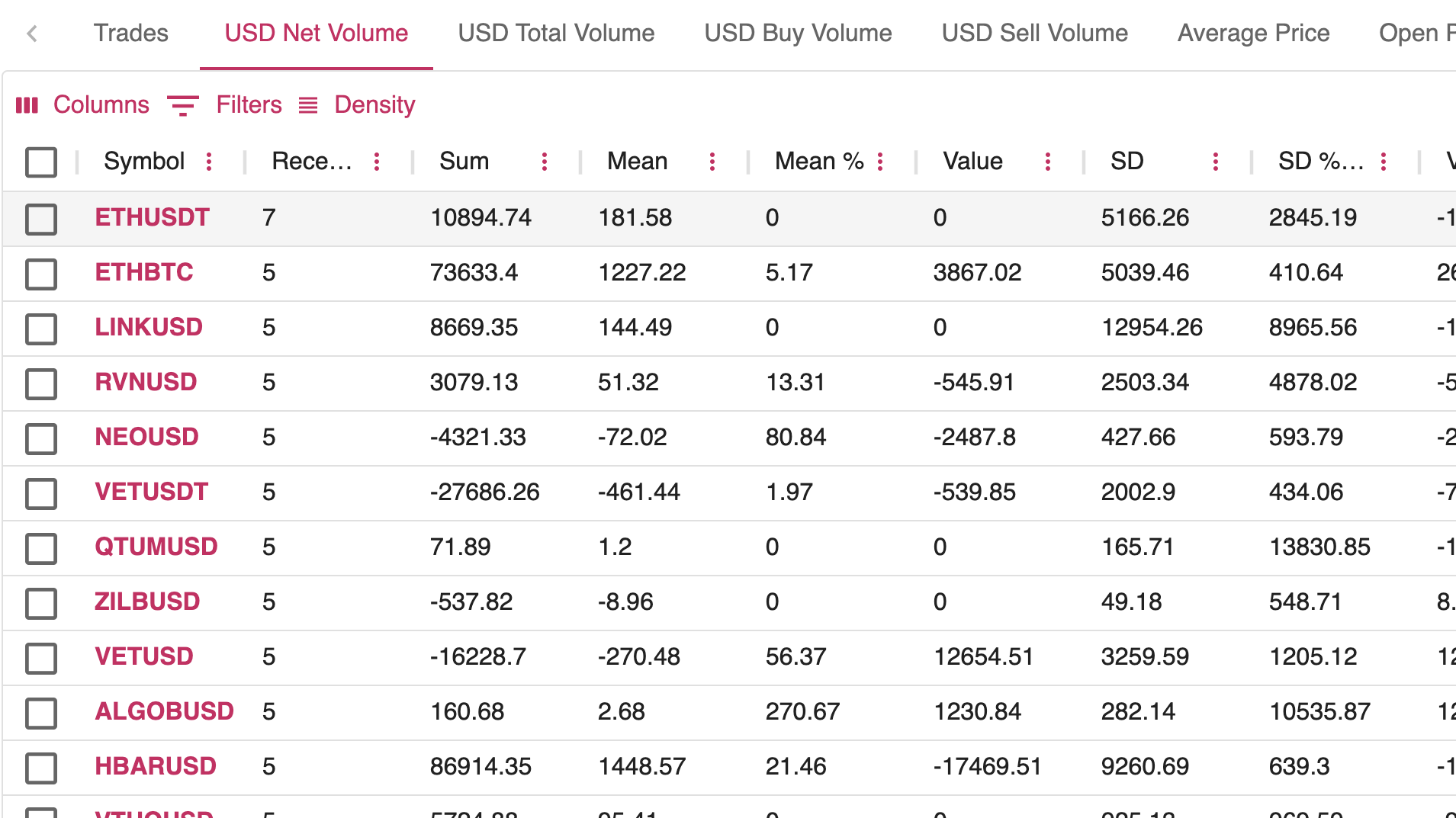 Workflow Creation
If you wish to get updates immediately when they occur, then it is just as crucial for you to know about the crypto tracker as our product. Through the creation of workflows, you can stay on top of changes in the crypto market. You can get notified immediately about changes via text messages, email, or Slack. Now how do you make the workflow?
Open the tool and click on any of the three vertical dots.
Click 'Create Alert'.

You'll have to sign up or log in and you are all set. Save the workflow and start receiving emails whenever the leader in the category you've selected changes.

If you'd like to receive text messages instead of emails, open up the email block and change the application to 'Simply Flows SMS' and the action to 'Send a message'. Connect your phone number to your account and then set up a message to go with the workflow.
Similarly, you may change to be notified on Slack if you so prefer.
Conclusion
Staying up to date with crypto leaders can help you immediately identify trading opportunities by tracking changes in the crypto market. This will allow you to make more informed trades swiftly. The Simply Flows cryptocurrency tracker is the perfect application to help you with your coin trading. It is constantly updating and can show comparisons between coins. Using this application, as well as the Simply Flows product to receive these updates, will help you be successful crypto trader.
Check out the Simply Flows crypto tracker to see how helpful the tool is for you!