The Ultimate Catalog of the Metaverse
The metaverse. Something so new and unexplored but growing at a quick pace. The metaverse cracks into Web 3.0 technology and brings you into a new world. Through augmented and virtual reality, you can become a part of these exciting worlds, create your own avatar, and explore to your heart's content. You can use these areas for entertainment, gaming, or just for business purposes. The opportunities are endless in the metaverse, and the first step to getting involved is knowing where to start. This catalog of the metaverse was created to help you understand some of the first many metaverses in the world.
Reading time: 15 mins | Published on: 3/9/2022
If you want your metaverse project to be featured in our catalog, send us the details on Discord!
Table of Content
Metaverses for Business

Tangra
Microsoft Mesh
Omniverse
ClubRare

Metaverses for Gaming

The Sandbox
Roblox
Star Atlas
WEMIX
Axie Infinity
The Epikverse
My Meta MMO
Illuvium
GALA
Highrise

Metaverses for Entertainment

Decentraland
Horizon Worlds
MetaHero
Sinverse
Nakaverse
Animal Concerts
YouTube
Walmart
Zepeto
High Street
Somnium Space
RedFox Labs

Metaverses for Crypto/Finance

Bloktopia
Enjin
MOMOverse

Metaverses for Real Estate

Next Earth
MetaCity

Metaverses for Events

Agora World
rooom
Metaverses for Business
Many functions of a business can be carried out through the metaverse. From presenting projects to having a water cooler chat with a friend, it is easy for people to connect. Plus, it creates more jobs for people because communication is accessible from any area in the world. Business metaverses can help bring coworkers together and create a warm and welcoming feel within a company.
1. Tangra

Simply Flows // Expected Launch: 2022 // Platform: Web // Token: $TIME
Simply Flows is the first company ever to offer metaverse offices with virtual assistants! Customers can rent or purchase an office space of various sizes. They can 'hire' and 'train' metaverse assistants for documents management, meetings scheduling, and so on. All this is available through a web browser, with or without VR headsets. The users can customize their avatars by changing their names and physical appearance. Check out this blog post by Simply Flows to learn more about their metaverse assistants.
2. Microsoft Mesh
Microsoft // Launched: 2021 // Platform: Windows, Mac
Mesh allows people to connect on any device in any location. People from all around the world can collaborate with each other through this 3D technology. They offer business-related services that help teams work together, train new employees, design templates and other visual presentations, and do much more in this metaverse.
3. Omniverse
NVIDIA // Launched: 2021 // Platform: Windows
NVIDIA's omniverse focuses heavily on the remote collaboration of different people in the metaverse. They help large and small businesses transform their 3D production workflows and make the platform true to reality. This omniverse uses life-like simulations to allow different groups to meet with one another and discuss work-related topics.
4. ClubRare
ClubRare Inc. // Expected Launch: 2022 // Token: $AGOV
Through ClubRare, people will be able to trade various different collectibles. Whether physical or digital, you can sell or exchange something that you have through the use of NFTs. You can earn profits through this business metaverse and even earn AGOV tokens by participating and trading in this metaverses community. You can currently use AGOV tokens to buy items, but ClubRare's metaverse is not launched yet.
Metaverses for Gaming
Gaming is very popular among people worldwide, so it is a big part of our catalog of the metaverse. Depending on how good you are, you can play for leisure or compete against other people to make money. With the metaverse, gaming has evolved to new heights. Web 3.0 allows people to immerse themselves within the technology and become a part of a game. People can play against other people as if they are actually competing. People can also collect virtual currency, or tokens, and spend it on land, new avatar customizations, and other assets.
1. The Sandbox
Animoca Brands // Launched: 2012 // Platform: Windows // Token: $SAND
The Sandbox is a virtual metaverse that is open to anyone where people can build their own worlds using $SAND tokens. People can complete different quests to earn these tokens and spend them or NFTs on whatever their heart desires. Whether they want to buy land to expand their territory or other assets that can help you advance, The Sandbox is an exciting, collaborative universe that is huge in the gaming metaverse.
2. Roblox
Roblox // Launched: 2006 // Platform: Windows, Mac, Web // Token: $ROBUX
The metaverse Roblox is a huge hit among many different groups of people. Everyone can play with one another and create their own buildings and places that are meant just for them. Roblox is a consistently growing 3D universe that allows friends to connect in a virtual setting and create amazing worlds.
3. Star Atlas
Animoca Brands // Launched: 2021 // Platform: Windows // Token: $ATLAS
Star Atlas is a metaverse of the future. For all, you Star Wars lovers, get excited because this game immerses you into the vast expanse of space. In your spaceship, you can fly around space with your customizable avatar and friends to beat enemies and earn ATLAS tokens. You can use these tokens to expand into space, conquer new worlds, and make your own station in this gaming metaverse.
4. WEMIX
WEMADE // Launched: 2020 // Platform: Windows, Mac, iOS // Token: $WEMIX
WEMIX is a gaming metaverse with tons of different blockchain games for you to play. You can play and collect WEMIX tokens that can be exchanged for items with other users. NFTs are also significant in this world. They can be crafted or purchased, and traded with others. WEMIX has one of the best performing crypto coins to date and is a great way to get involved in the metaverse.
5. Axie Infinity
Sky Mavis // Launched: 2018 // Platform: Windows, Mac // Token: AXS
Pokemon lovers here is a metaverse game for you. Axie Infinity is a universe filled with many Axies who love to battle, build, and find treasure. These creatures are located all over the map and can be collected as you explore this metaverse. The more you play the game, the more AXS tokens you can collect. Collecting these tokens will help you advance and become stronger in the Axie Infinity.
6. The Epikverse
Epik Prime // Launched: 2021 // Token: $EPIK
The Epikverse is known for its gaming, VR spaces, and the ability to interact with other people between metaverses. The Epikverse allows you to access all digital items you have collected across all of their games. This metaverse is unique because it will enable you to be connected to other people regardless of where you are in this virtual space.
7. MyMeta MMO
Parallel Planes PTY LTD // Expected Launch: 2022-2023
MyMeta MMO is an exciting new game expected to launch within the following year. You can select an avatar you desire and choose a profession for your avatar. Through gameplay, you can earn collectible NFTs and sell, trade, or keep them depending on how you wish to play. There will be two worlds you can travel between freely once MyMeta MMO is released.
8. Illuvium
Illuvium // Expected Launch: 2022 // Platform: Mac, PC, iOS (later after release) // Token: $ILV
Although not yet launched, there is a lot of excitement for the Illuvium metaverse. Illuvium is an open-world game that allows you to hunt and catch collectible creatures called Illuvials. Like Axie Infinity, you can build a team of these creatures, fight with them, and earn ILV by playing this game.
9. GALA Games
Gala Games // Launched: 2019 // Platform: Windows, Mac // Token: $GALA
The metaverse GALA is a huge gaming metaverse that adapted a play-to-earn environment. The more games you play in this metaverse, the more GALA tokens you can earn. You can then take these tokens and put them towards different in-game features and earn NFTs as you play alone or with others.
10. Highrise
Basecamp // Launched: 2015 // Platform: Windows, Mac, iOS, Android
Highrise is one of the biggest metaverses on mobile devices. In this metaverse, you can collect over 11,111 unique creatures that all fit into different rarity categories. You are able to make your own avatar and interact with members of the community. Highrise is a top-rated game that is expanding to include NFTs for the future.
Metaverses for Entertainment
Besides gaming, the metaverse is a massive hub for different types of entertainment. People can enter the metaverse to watch movies, attend concerts, get together with friends, and much more. People can also trade different NFTs and collectibles when using the metaverse for entertainment. The majority of metaverses in our catalog of the metaverse are categorized as entertainment metaverse because they offer various features for people to enjoy.
1. Decentraland
Decentraland // Launched: 2020 // Platform: Web // Token: $MANA
The metaverse Decentraland gives everyone the opportunity to interact online. People can use the MANA token to buy and sell land, avatar wearables, and other assets that may benefit them in this world. You can trade NFTs and create different artwork and scenes in Decentralnd. There are tons of places to explore in this vast virtual world, including dungeon mazes and their version of space.
2. Horizon Worlds
Meta (ex-Facebook) // Launched: 2021
Meta's metaverse follows a different array of functions in their metaverse. Not only is it used for entertainment purposes, but for business, education, exercise, and more. VR headsets would be used to connect people within the metaverse. During the day, they could work on projects for their business, and at night they could relax and play a game in Horizon Worlds.
3. MetaHero
MetaHero // Launched: 2021 // Platform: Windows, Mac // Token: $HERO
The metaverse MetaHero brings this technology to new heights. You can have your body scanned through this application, so you can make an avatar look exactly like you. These realistic 3D avatars can then be used in this metaverse for gaming, online fashion, social media, and more. Plus, people can collect HERO tokens to advance further in this technological world.
4. Sinverse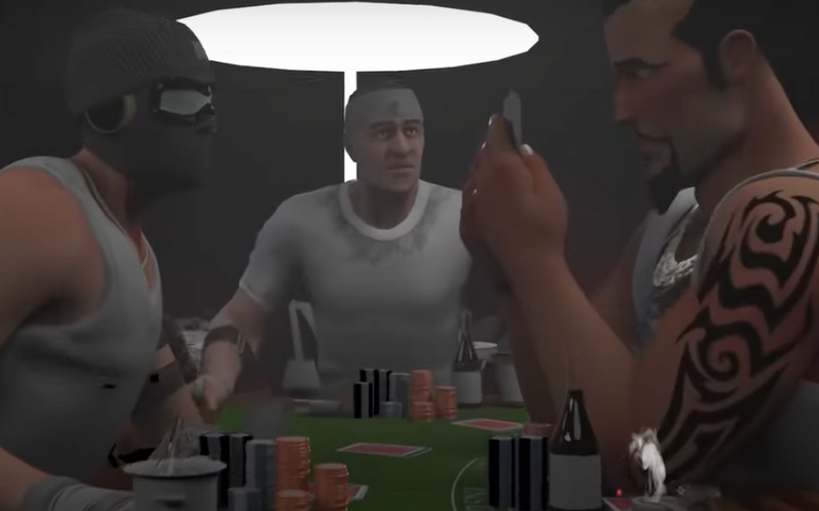 Sinverse // Expected Launch: 2022 // Token: $SIN
Welcome to Sinverse (formerly Sin City Metaverse), one of the only metaverses known that is rated R. This entertainment metaverse gives you the freedom to explore various different places, fight other players, form gangs, and commit as much crime as you desire. You can earn SIN tokens and spend them on expanding your land or throw it away at the casino. The choice is yours in Sinverse.
5. Nakaverse
Nakamoto Games // Expected Launch: 2022 // Token: $SMOTO
The Nakaverse combines most real-life functions into one metaverse for people to enjoy. This metaverse has it all, from making a reservation at a restaurant to gaming to earn tokens. With the SMOTO tokens you earn, you can buy materials and show off your creative side by building different infrastructures. You can go shopping with friends and chat with one another after a long day. Many things are possible in the Nakaverse.
6. Animal Concerts
Animal Concerts // Launched: 2021 // Token: $ANML
Entertainment in the metaverse has reached new heights. Animal Concerts, a metaverse dedicated to having live concert performances, are changing how people listen to music. Having a live concert in the metaverse allows for more fans to come watch them perform and is less stressful than going in person. Animal Concerts are changing the way people will be listening to music in the future.
7. YouTube
YouTube has been thinking about entering the metaverse more recently. Although they are only in the development stages of this product, they are hoping to create a collaborative metaverse. They want to make a safe space that eliminates fraud in the digital art market and gives YouTube users a new way to view gaming.
8. Walmart
Walmart has been looking to expand into the metaverse for years. They even released a video regarding how they think their virtual shopping experience would look like if done in the metaverse. Walmart's goal for the metaverse is to have their own crypto and NFTs, as well as allow people to purchase items that they need within the metaverse.
9. Zepeto
NAVER Z Corporation // Launched: 2018 // Platform: PC, iOS
Zepeto is a big metaverse that was created in South Korea. This application not only provides gaming opportunities but also acts as social media for some people. 3D avatars are made based on what players would like to look like, and they can interact with others from around the world in this metaverse.
10. HighStreet
HighStreet Market // Launched: 2021 // Platform: Windows // Token: HIGH, STREET
This entertainment metaverse brings together the physical and digital worlds into one. In HighStreet, you can play games by choosing a role for your avatar. By beating monsters, you can then collect tokens and use them to buy products (either virtual or physical ones). HighStreet combines physical and digital worlds, so you get the most out of your experience.
11. Somnium Space
Gemini // Launched: 2018 // Platform: Windows // Token: $CUBE
Somnium Space is a metaverse that uses virtual reality and allows all players to be in one giant world. From swimming to visiting museums, there are a plethora of things to be done. People can play games, earn tokens, and buy completely customizable land for what they desire. Besides making your own environment, you can explore other people's and see how their creativity differs from yours.
12. RedFox Labs
RFOX Games // Launched: 2018 // Token: $RFOX
RedFox Labs does it all. They are categorized as an entertainment metaverse because of all of their contributions. This VR metaverse has dipped its toes into e-commerce, gaming, finance, business operations, and more. Their goal is to make your experience as immersive as possible and fuel it through the use of the digital asset RFOX.
Metaverses for Crypto/Finance
Crypto and finance metaverses are gaining traction. People can play games, trade crypto or NFTs and receive a steady revenue stream. Plus, crypto in the metaverse is a growing investment and something that more people should get involved in sooner rather than later. Many metaverses take a decentralized approach for finance and have people handle funds through their tokens and different NFTs they can collect. Finance metaverses are very new but growing at a steady rate.
1. Bloktopia
Animoca Brands // Launched: 2021 // Platform: Windows, Mac // Token: $BLOK
Bloktopia is usable to all people, whether you know a lot about crypto or not. You can access crypto information and learn how to utilize crypto investments in this metaverse. Bloktopia focuses a lot on crypto but has entertainment aspects as well. People are able to earn revenue through various different games, networks, owning real estate, and more.
2. Enjin
Enjin // Launched: 2009 // Platform: Windows, Mac, iOS // Token: ENJ, EFI
The Enjin metaverse is a vast virtual world that has been around for a decent amount of time. There are tons of tokens, crypto, and tradable NFT's that you can collect by playing different games and exploring. Getting involved in this rapidly growing metaverse can allow you to be exposed to a new world and learn more about the crypto side of the metaverse.
3. MOMOverse
MOBOX // Launched: 2021 // Platform: Windows, Mac, iOS // Token: MBOX
MOMOverse is a mixed metaverse that combines both decentralized finance and blockchain into their virtual world. This is a play-to-earn ecosystem where people use their avatars to play games to get MoMo NFTs. These MoMos can then help you earn tokens which can help increase your daily in-game earnings. Both players and collectors are welcome in the MOMOverse due to their combination of metaverse themes.
Metaverses for Real Estate
In the majority of metaverses, you are able to earn tokens or crypto coins and buy land. However, some metaverses focus solely on selling pieces of property to people in the metaverse. Plots of land can sell from $1,000 to $1 million depending on where you're buying land. Buying land in the metaverse is a unique investment, but one that many people have not yet explored. With the growing landscape for metaverse technology, metaverse virtual estate has become the next big thing.
1. Next Earth
Next Earth // Launched: 2022 // Platform: Web // Token: NXTT
The metaverse Next Earth is modeled as a replica of the earth through virtual reality. Here, you can buy plots of land all around the globe. Next Earth tells you all about the plots of land available, which are the most expensive, and where land plots are the most popular. Once land is distributed, people will build the world they want and connect with one another.
2. MetaCity
TOKAU // Launched: 2021 // Token: $TOQN
MetaCity is known as the capital of the metaverse. Although there is more to do in this metaverse, such as to conduct business, meet with celebrities, and sell NFTs, they recently began selling real-estate in this metaverse. They have various plots of land for sale that can be purchased so that people have a spot in the metaverse's capital before it is too late, making it more focused around a real estate metaverse.
Metaverses for Events
Hosting events can take a large amount of planning and stress. In the real world, you have to put in orders, secure vendors and an event location, and constantly send out emails and communication to people to promote the event. In the metaverse, there is much less stress needed for event planning. You can make an event space and have people join online to view different products and meet new people. Through the metaverse, event planning has never been easier.
1. Agora World
Agora // Launched: 2019
The metaverse made by Agora World focuses on planning in the business world. Whether you want to display your art, hold an expo, or host a meeting in a virtual office, Agora World provides a space for people to connect. It brings communities together and allows people to have great memories and experiences. You can make your own 3D world or use a preexisting template to do the business that you wish to conduct.
2. rooom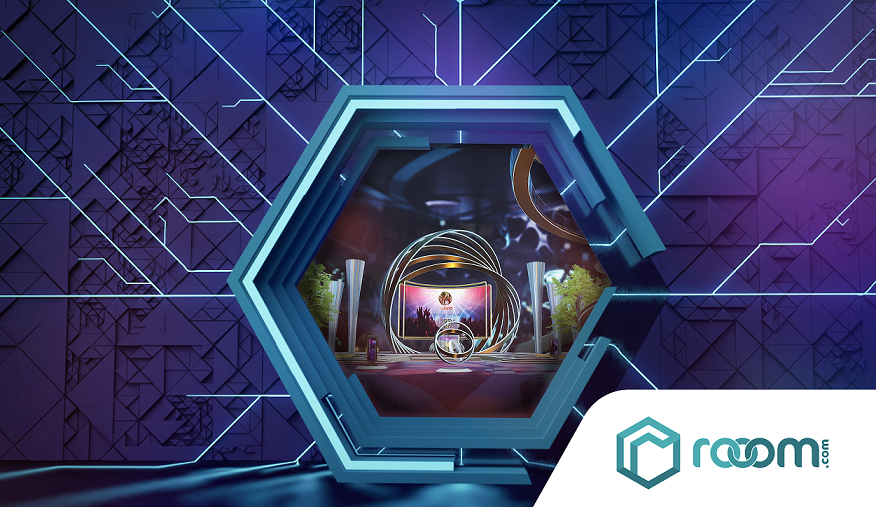 rooom AG // Launched: 2016
In this metaverse, rooom allows for both 2D, 3D, AR, and VR events for people to come and see. In these virtual showrooms, people can see different artwork and products made by different people. You can use the rooom metaverse to let people create visualization and marketing experiences that they may not accomplish in the real world.