We help businesses save time and money for high-value work by documenting, streamlining, and automating their processes.
Simply Flows is a no-code, secure cloud platform that connects applications, automates tasks, so work… simply flows.
Using many different web apps which don't 'talk' to each other? No problem, Simply Flows is here to help!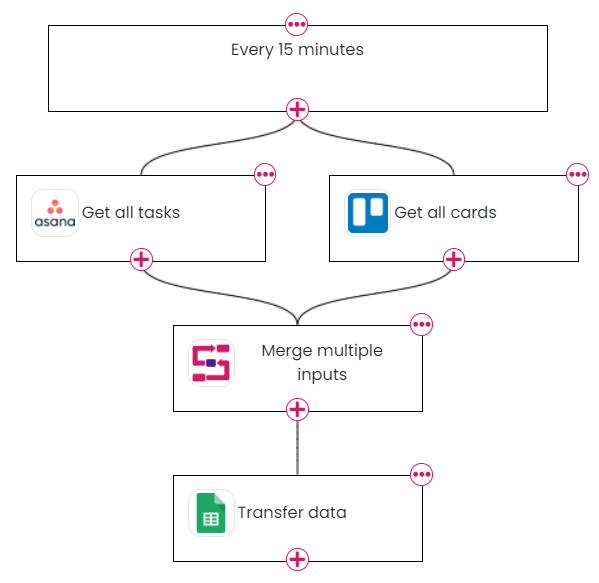 Connect your web apps
Collect data in one place
Sync data between apps
One-to-many mapping of fields
Easy data transformations
Get instant notifications of new/important data entries
Sign Up
Get started for free. No credit card required.