Why Digital Startups had an Upper Hand
Insights from Statista's Digital Economy Compass 2020
Moving to a Digital Setting
Before COVID-19, the world was slowly adapting to a more digital environment. However, most companies still neglected their digital marketing strategies. Many organizations focused solely on promoting the in-person experience and did not try to improve their online business. When COVID-19 hit, companies that did not have a well-developed digital marketing strategy were ill-prepared for this drastic change, and many struggled to keep up. However, internet-based companies benefitted from this change. Even more interesting to note is that digital startups performed very well in this new environment. The pandemic exacerbated the digital transformation, thus creating opportunities for digital startups to be successful right from the start.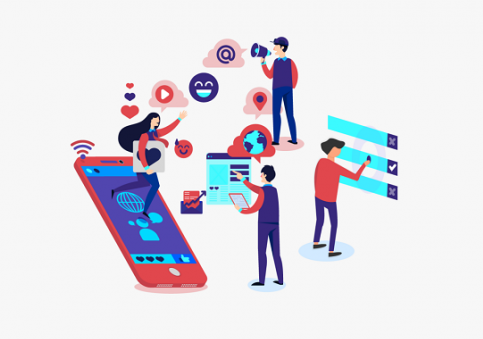 Startups Stronger During the Pandemic
It's not easy for a startup when it first enters the market, and a global pandemic never helps. This was not the case for digital startups. According to Statista's "Digital Economy Compass," many startups, such as gaming, blockchain and crypto, and social media, to name a few, did not suffer when they entered the market. In fact, there was only a -14% change in revenue for blockchain and crypto companies, while companies in traditional industries had a loss of income between -39% to -70%. Being a startup in the digital economy during the pandemic did not severely harm revenues. Companies would more than likely become more profitable over a short span of time.
Remaining Digital
We were all looking for new things to do once the pandemic hit. Due to the lockdowns, we turned to the digital environment for everything. Work, learning, shopping, entertainment–all switched to being done online almost overnight. The pandemic fast-forwarded the inevitable future. Now, these digital companies need to keep up with their strategy to be even more profitable. We will continue to go online for most of our needs, and businesses need to stay competitive. The startups which were born digital, navigate the digital economy much easier and that is giving them the upper hand. If these organizations can continue adapting to the ever-changing environment, they will not only hold their standing in the market but outperform their peers.
Learn more about Simply Flows, a startup that entered into the digital economy during the pandemic.