With the release of the new Marvel Studios' Doctor Strange in the Multiverse of Madness movie, I think it's appropriate to discuss two of the most significant "M" named worlds. The multiverse and the metaverse are two of the most exciting and futuristic concepts lately. Some people know a little bit about them, others have barely heard the words. To most, they sound and seem similar. Well, they are not. What's the difference? Glad you asked! Let's explore the differences between the metaverse vs. multiverse.
Reading time: 5 mins | Published on: 5/17/2022
The Metaverse
The metaverse is a virtual environment where you can connect seamlessly with people from all over the world. In these worlds, you can express yourself by creating your own avatar and other customizations you get to choose. Plus, there are environments for everyone to join. There is a metaverse for you if you like real estate, gaming, business, or remotely any type of environment. These virtual worlds combine physical aspects to make it feel like you are in the real world, even though you are immersed in technology. This is just a bit of what the metaverse has to offer. Find out more about them in this article by Simply Flows.

The Multiverse
Now the multiverse has multiple definitions. In technical terms, it is the ideology that there is more than one universe. This means that different parallel universes exist. There can be other versions of yourself in these worlds and different storylines. If you join a multiverse virtual world, they are very chaotic and unique environments with no sense of order or ownership. Each universe is different, so you would have to leave one to join the other and perform various functions. From a more fun point of view, the multiverse is an ecosystem of parallel realities in the Marvel Universe. There are many dimensions, each with different outcomes for different situations. The Marvel multiverse is boundless, showing how there is chaos and a multitude of worlds to be explored. The multiverse overall, whether Marvel-based or technical, makes up a multitude of different worlds that a person can be involved within.
Metaverse vs. Multiverse: The Differences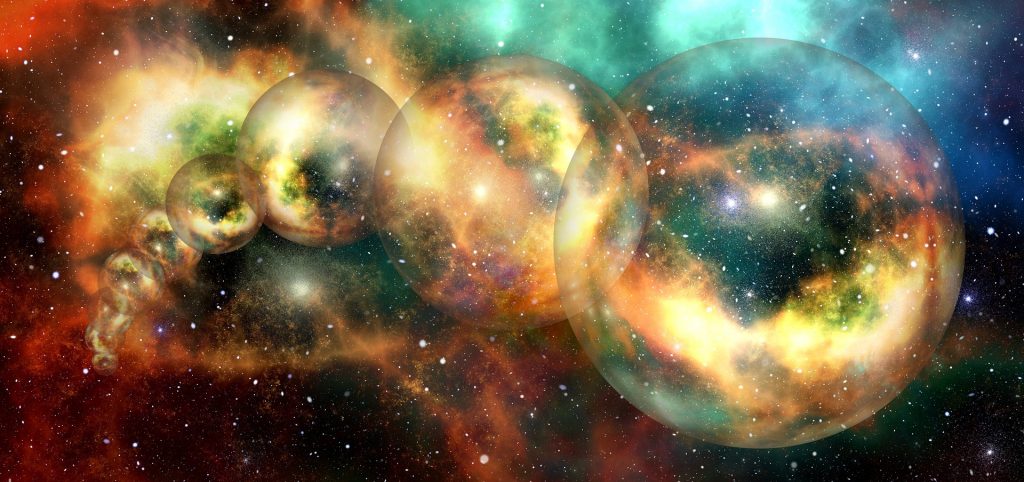 The metaverse vs. multiverse debate tries to determine where the differences between the two lie. Although both are known for being virtual ecosystems, they're very different.
1. Virtual World vs. Multiple Worlds
As established, the metaverse is a singular virtual world, whereas the multiverse is multiple for one platform. If you were to enter the Tangra by Simply Flows metaverse, it is one seamlessly connected environment where people can interact, collaborate, and be creative. The multiverse is different virtual environments in one. Rather than being able to deal with NFTs and play games in the same location, the multiverse would make you switch to another world to deal with these different interactions. The metaverse would let you do this all in the same world. Although hundreds of different metaverses exist, you can do nearly anything you want in that singular world once you are in a specific one you choose. With the multiverse, there are multiple areas in one environment, and to do different tasks, you have to switch between unique domains.
2. Different Personas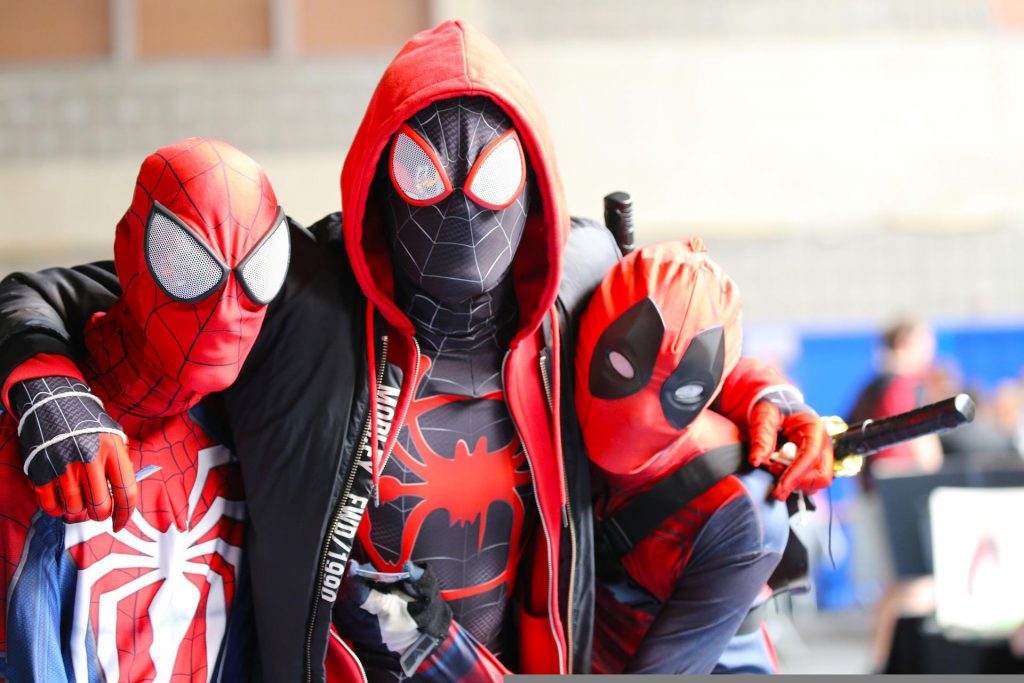 When entering the virtual world, you can choose how you want to portray yourself. In the metaverse, you can create an avatar personalized based on how you want others to see you. You get to express who you are and how you are unique. With the multiverse, you can have various different personas. Take the movie Spiderman: No Way Home, for example. When Ned opened the portal, Tobey McGuire came out of one portal and Andrew Garfield out of the other. These two other people were Spiderman in earlier movies. By opening the multiverse portal, you could meet and see these other Spidermen and learn briefly about their parallel universes and different storylines. You can do this online in the multiverse as well and create different people for each unique world, whereas with the metaverse, you have your solo avatar.
3. Ownership
There is no ownership of assets in the multiverse in other virtual worlds. If you were to attain something of value in one ecosystem, it means nothing in another. That asset would have to remain in that environment since that would be the only place where your ownership of it holds value. The metaverse is the opposite. NFTs and other collectibles are always valuable in the shared space. Since the metaverse only comprises one specific world for each program, your ownership of an item will hold value. For example, if one were to buy and collect different Axie's in Axie Infinity, they would hold a lot of value in that domain. Ownership of assets is a heavy influencer in what makes the metaverse vs. multiverse vary.
The metaverse is a vast singular virtual ecosystem with ownership and avatars specific to you. The multiverse is many worlds in one platform where there is only ownership in each world with varying avatars. Plus, the multiverse is a heavy influencer in the Marvel ecosystem. These two worlds, although vastly different, are both unique to other people. Now that the distinction has been made, which world would you want to join?